Riot 1394 (b. 1988, Western Austria)
Warriors Exhibition at Mauer Gallery, Berlin
Riot 1394, a self-taught artist originating from Western Austria, has been an influential figure in Berlin's street art scene. With "Warriors", he offers a fresh perspective on the intricate domain of character design within the urban art landscape.
This exhibition presents an expansive range of characters, each meticulously crafted, showcasing the depth and breadth of his artistic prowess.
Diverging from the common Hip-Hop-infused graffiti, Riot 1394 finds resonance with the subversive currents of punk, the innovative beats of electronic music, the candid narratives of underground comics, and the offbeat allure of trash cinema.
At the Mauer Gallery, "Warriors" spans various mediums - spray can, airbrush, acrylic, and marker - reflecting Riot 1394's versatility and commitment to his craft.
 This collection, while rooted in the street art tradition, also pushes its boundaries, challenging perceptions and encouraging viewers to engage more deeply with the characters he presents.
Experience Riot 1394's nuanced approach to street art character design at the Mauer Gallery in Berlin from October 6th to November 17th, 2023.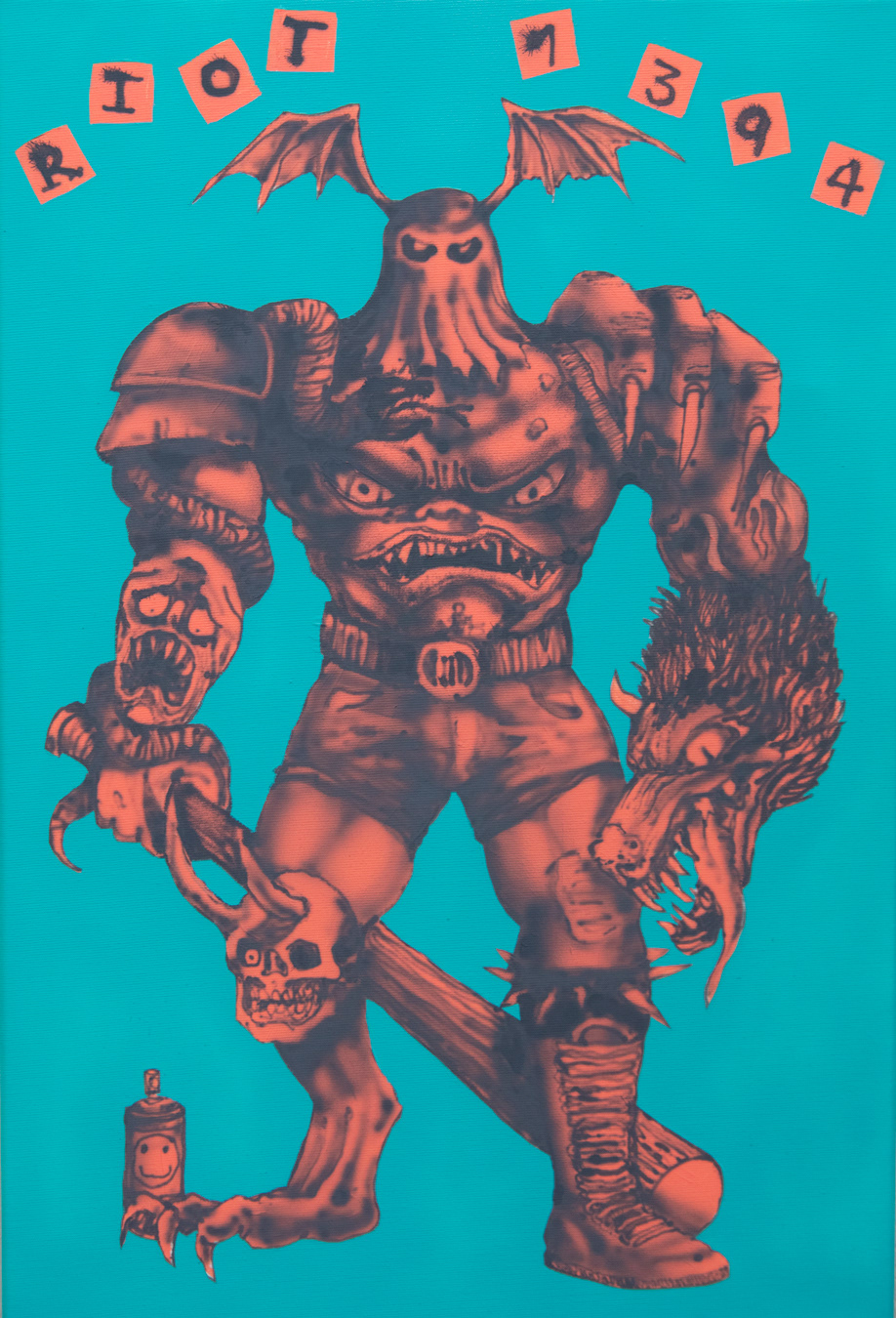 Join our community and stay up-to-date with the latest news, exclusive events, and limited edition works in the contemporary art world.

Be inspired by the latest trends and behind-the-scenes peeks at our gallery.
Subscribe to our newsletter today. :)
June 23rd - July 23rd 2023
Mauer Gallery Presents

"Carte Blanche to Tino Pizza"

- A Revolutionary Artistic Celebration at the Mauer Gallery during the

48h Neukölln

Festival.
 "Carte Blanche " is a one-of-a-kind exhibition showcasing the avant-garde talent of Tino Pizza and his collective, the Poop Gang. With his distinctive aesthetic,he has successfully fused art, music, and humor to create a parallel universe where

Crap Muzic

and

Poop Art

reign supreme.
Tino Pizza, the daring and irreverent green dog, has managed to shake up the codes of contemporary art by inventing a unique style that defies conventions.
Known as a true social media star, Tino Pizza has won over thousands of followers through his Facepoop and Instacrap accounts, where he regularly shares his artistic creations and hilarious adventures.
Mauer Gallery has entrusted Tino Pizza and his team with the keys to its exhibition space, offering them total creative freedom to transform the gallery into a quirky and outrageous universe.
Expect to be dazzled by striking Poop Art paintings, bold sculptures, and puppets installation from the hilarious web series.
You will also have the chance to experience a unique auditory journey with Crap Muzic and immerse yourself in the creative process through exclusive making-of footage and prints.
In line with the great contemporary art galleries, Mauer Gallery is proud to support visionary artists like Tino Pizza and the Poop Gang, who continually push the boundaries of artistic expression. ;-)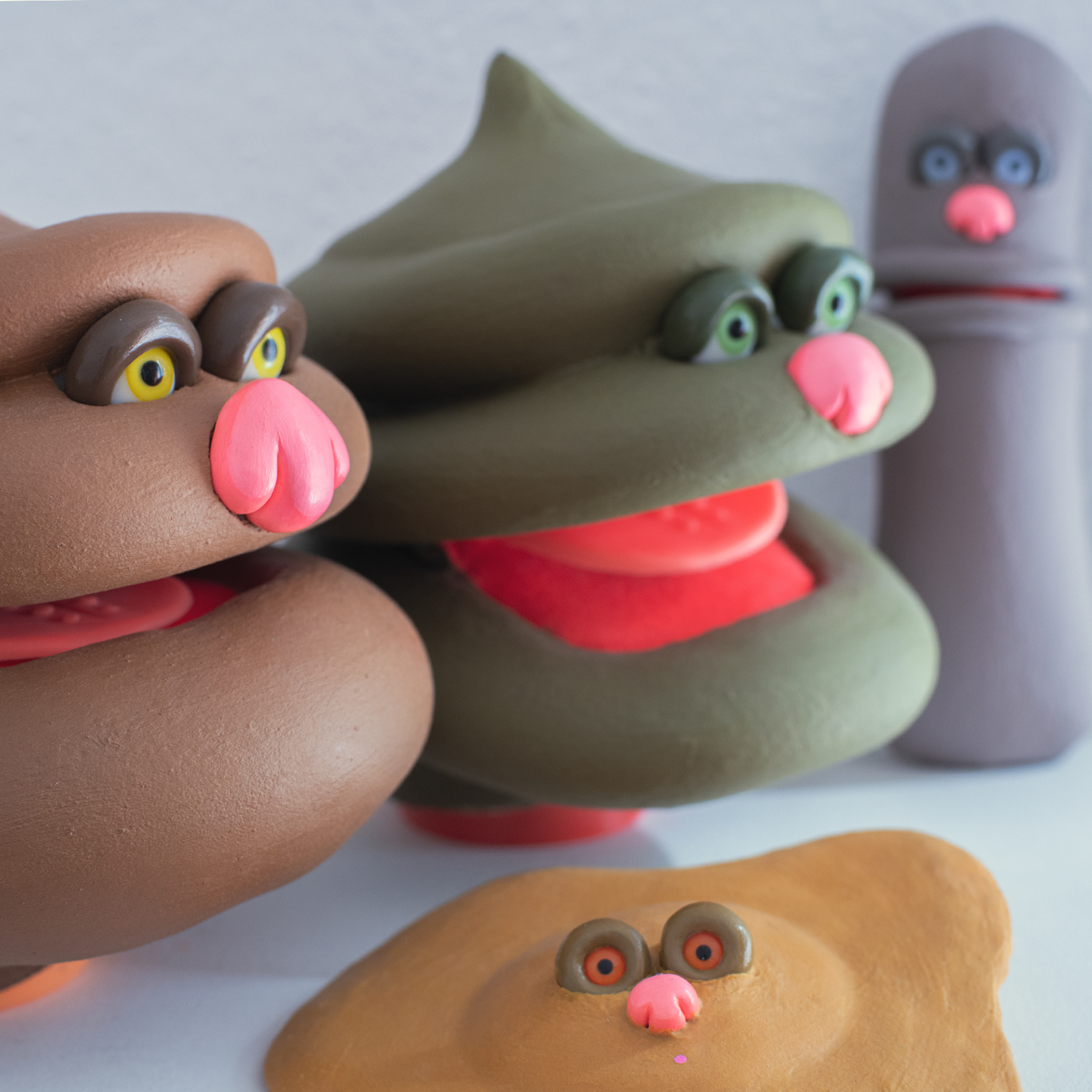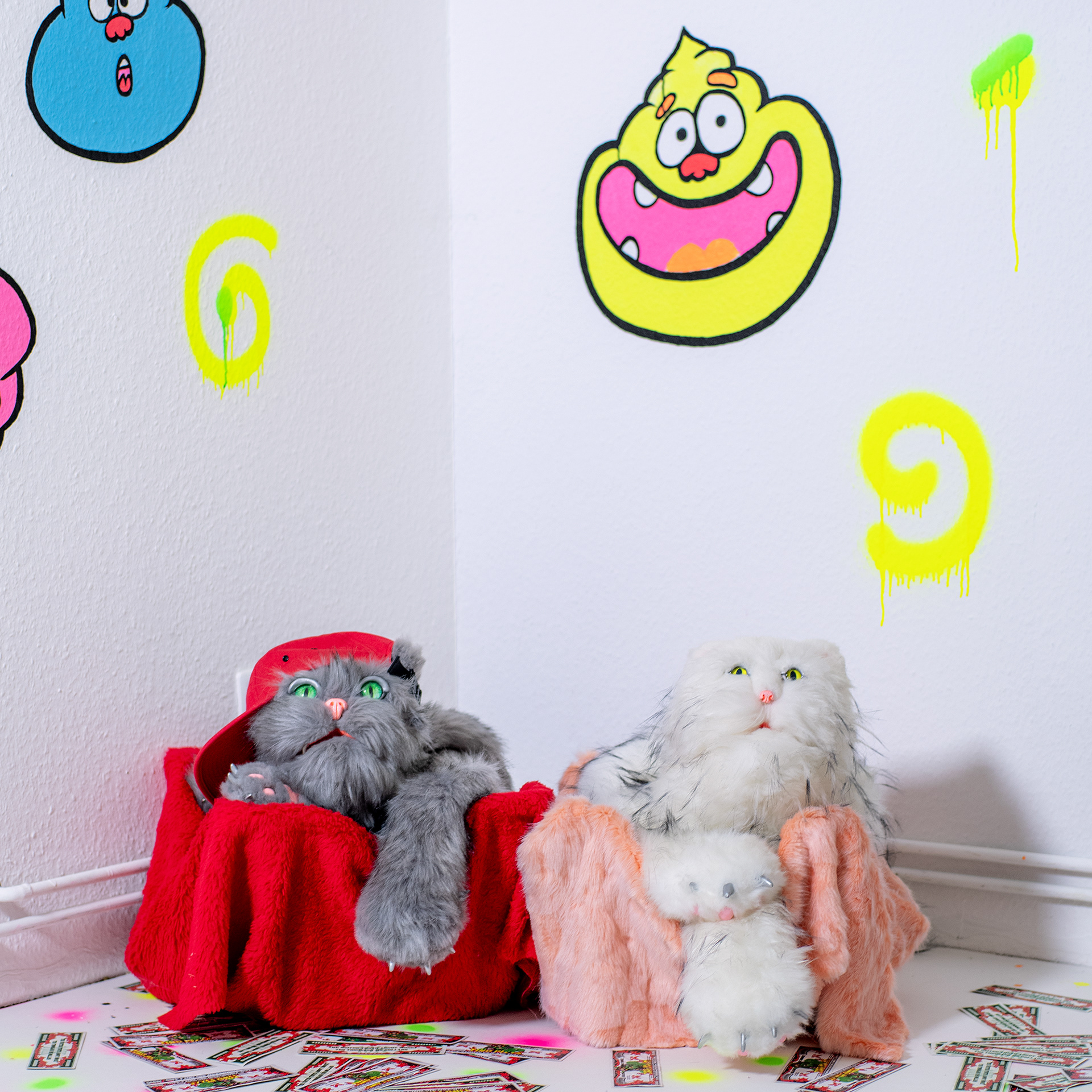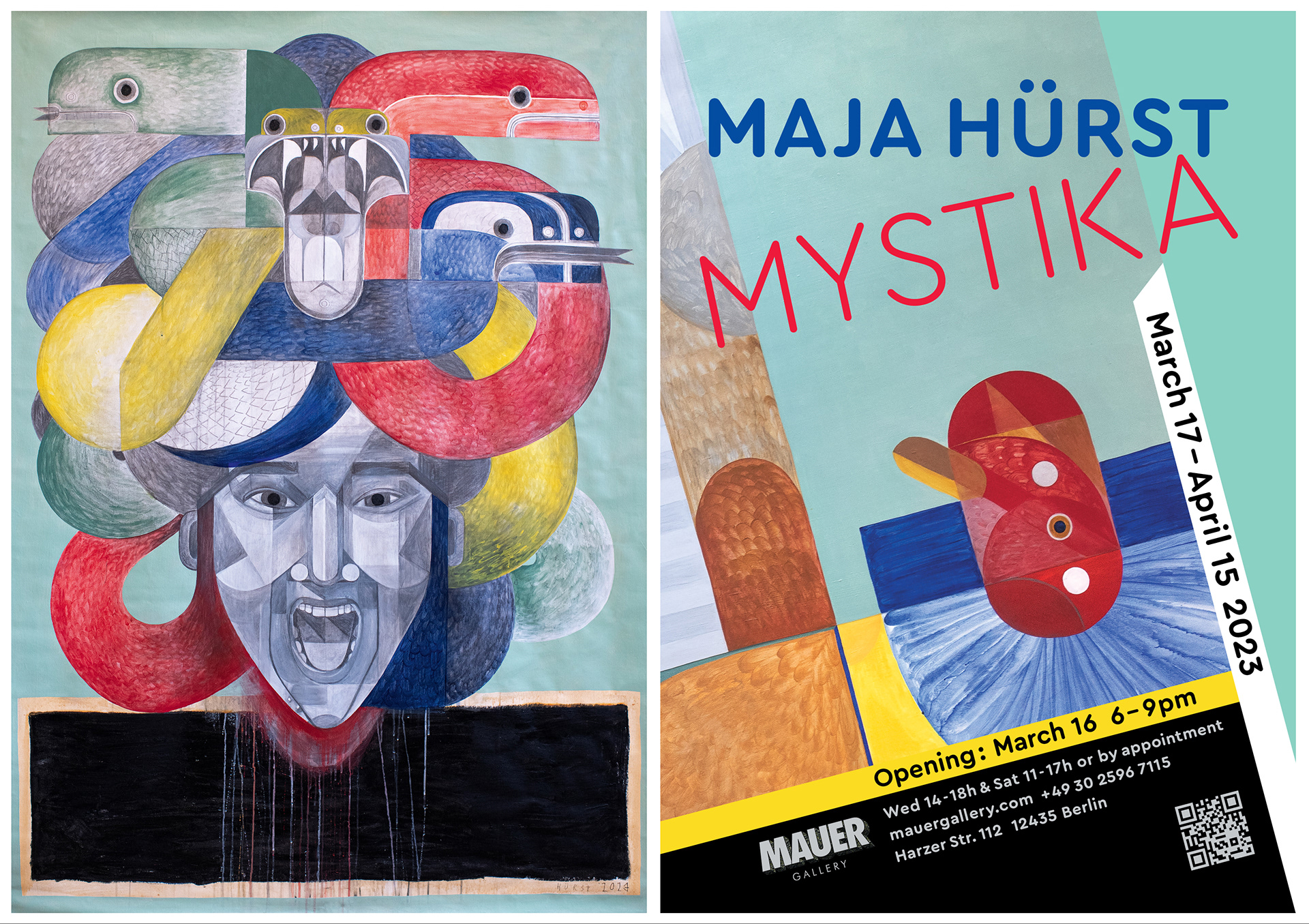 March 16th - Mai 12th 2023
We have great news for all art enthusiasts! Due to popular demand and the overwhelming response we've received, the Mauer Gallery is delighted to announce the extension of the enthralling Mystika Exhibition until May 12th.
Don't miss this fantastic opportunity to explore the captivating world of

Maja Hürst

and experience the creative brilliance showcased in this collection. The exhibition features a remarkable range of works, each piece drawing you into a realm of wonder.
Visit the Mauer Gallery before May 12th to immerse yourself in the magic of Mystika.
We look forward to sharing these extraordinary art pieces with you!
The gallery welcomes you every

Wednesday 2pm- 6pm and Saturday 11am-5pm.
Maja Hürst

is a visual artist whose work explores questions at the intersection of climate crisis, biodiversity, technology, and tradition.

She has been pursuing this visual exploration since 2003, and her focus on emancipation movements that arise from these interfaces, as well as her preoccupation with moments of connection in everyday life, serve as significant inspirations for her work.
In Maja's paintings, animals are brought to life with a unique and expressive style that captures the essence of her vision, exploring themes of soul and spirit in a way that is both captivating and thought-provoking.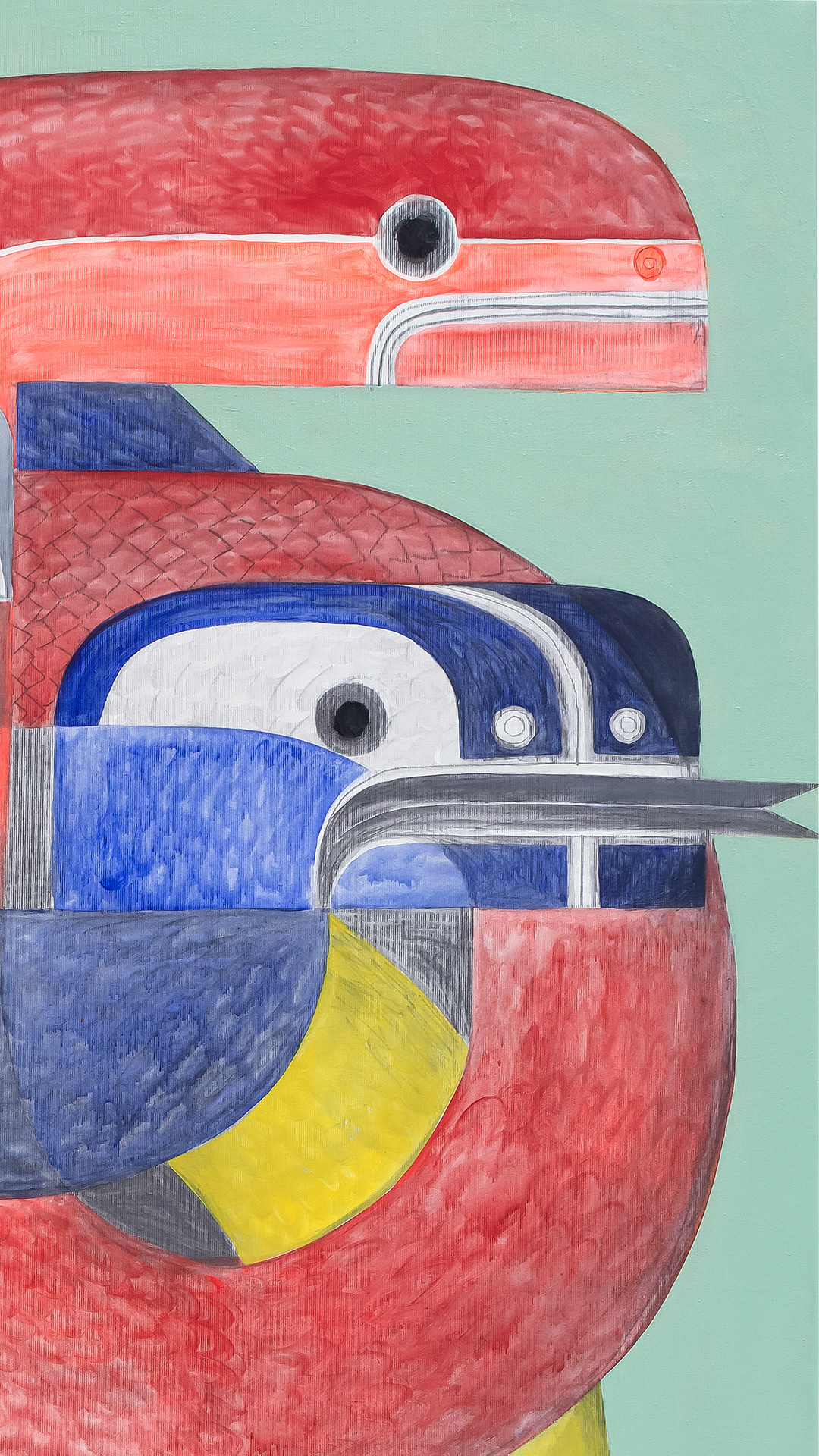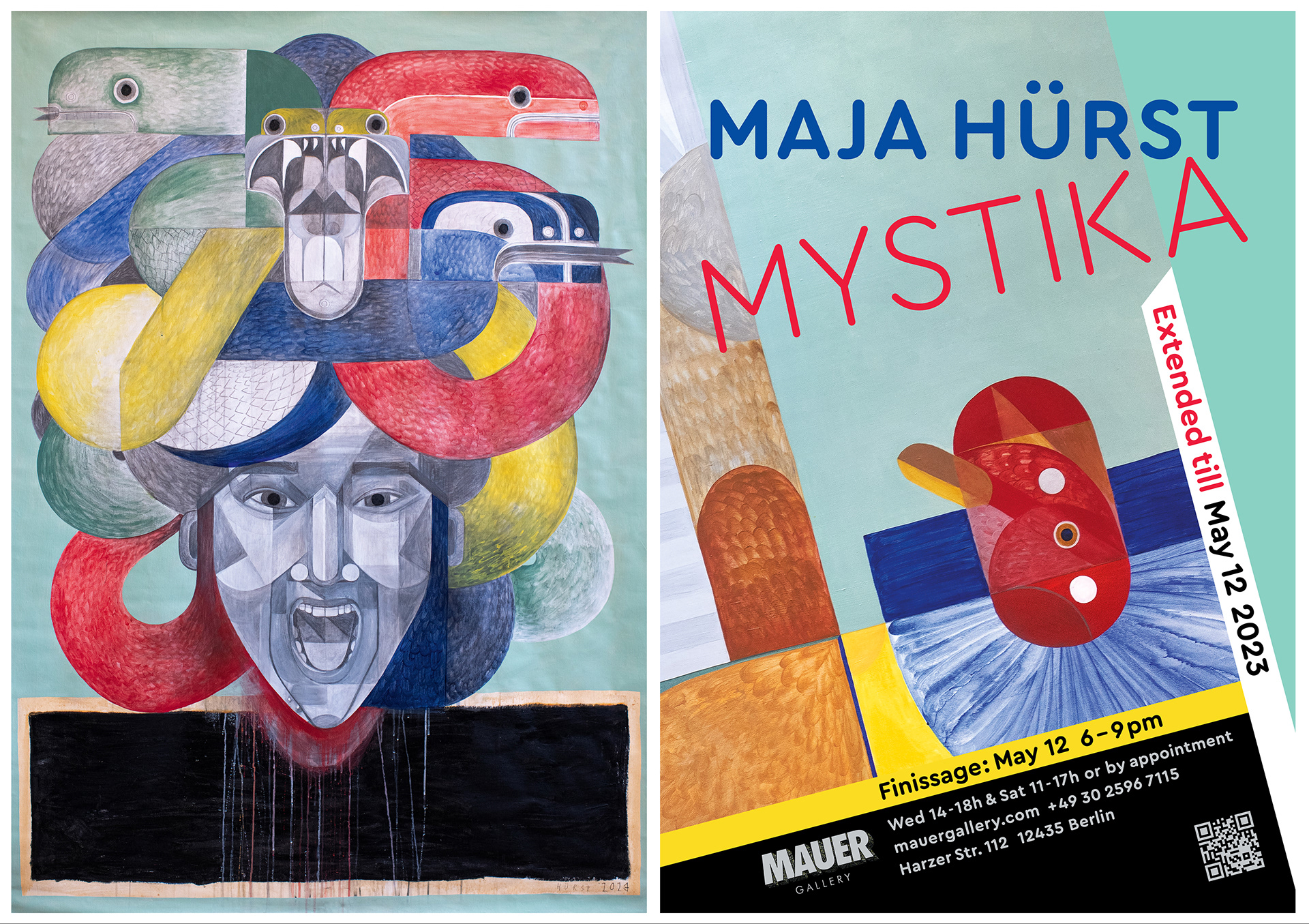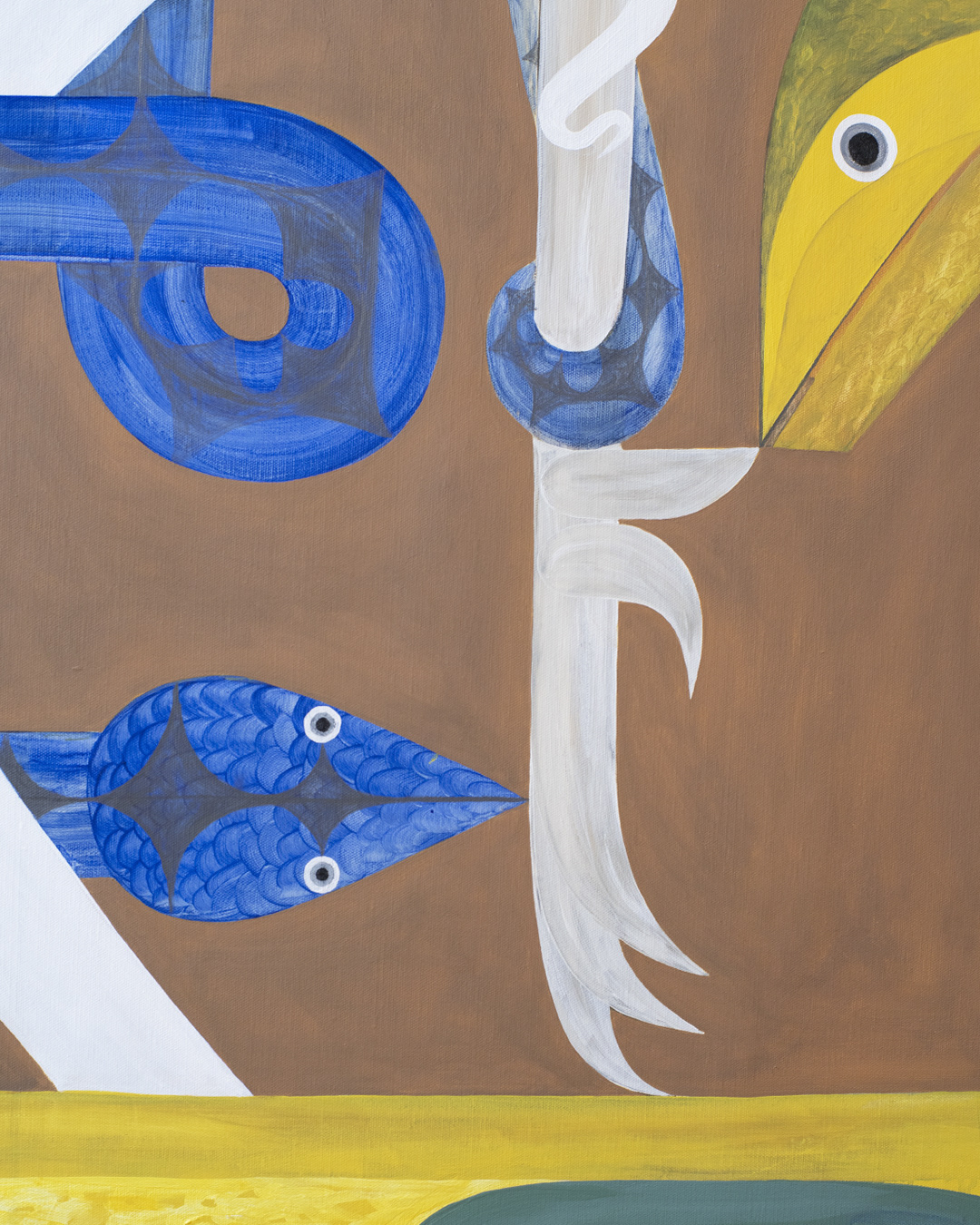 We are hrilled to look back on our past exhibition.
 "Zusammen II" by Julia Gaudard, which ran from May 7th to June 11th, 2022. The exhibition showcased Gaudard's incredible project, "Les tableaux amoureux", the continuation of her project Zusammen.
In this exhibition, Gaudard used wood as a canvas to create two huge formats that perfectly captured the magic of "Amore Fedeli" between two symbolic figures crystallized in their own dimension. 
Gaudard's remarkable work on color is magnified by the rich and generous texture of the wood, where two iconic faces, Orient and Occident, contemplated each other tirelessly.
At Mauer Gallery, we are dedicated to showcasing emerging artists who push the boundaries of contemporary and urban art. 
Gaudard's work perfectly embodied this mission and we were honored to present 11 original artworks by the artist during the exhibition.
We are thrilled to announce the arrival of "Kaluk, the five eared king dog" at our gallery. Created by the artist duo Ben&Julia, the project has been exhibited at the Gaité Lyrique in Paris and the Berlin Museo de Arte Contemporáneo in Monterrey before returning to its native city of Berlin for display.

The exhibition immerses visitors of all ages into a civilization from another time, where chimera characters fight for their survival and that of the planet. The intricate design of the characters, their colors, and plastic composition, all come together to create a world full of magic and mysteries.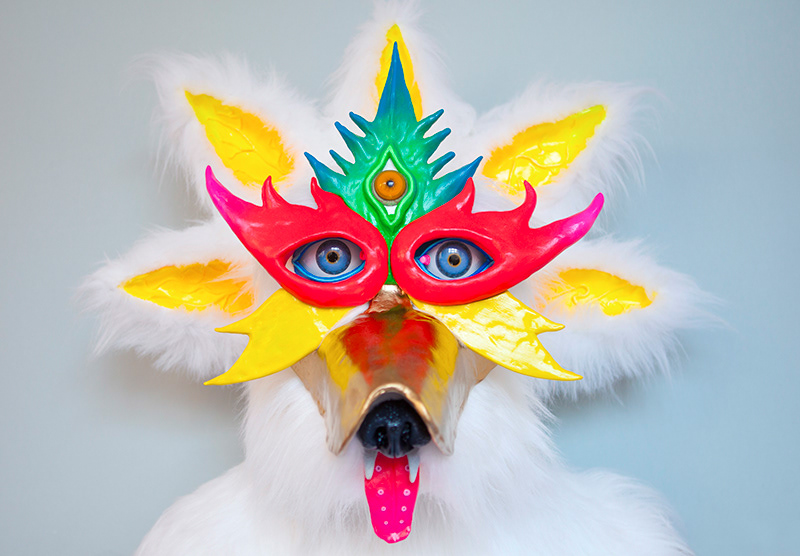 We are excited to announce the opening of "Mauer Gallery" in the heart of Neukölln, Berlin. Our gallery is dedicated to celebrating the vibrant street art culture of the city through neo!muralism and Kidult art.

Our recent exhibition "Milestone" marked the 10-year anniversary of Ben&Julia in Berlin and showcased their stunning paintings and collages on canvas.
We are thrilled to provide a space for emerging artists to display their work and engage with the community in a meaningful way.