Join our community and stay up-to-date with the latest news, exclusive events, and limited edition works in the contemporary art world.

Be inspired by the latest trends and behind-the-scenes peeks at our gallery.
Don't miss out!
Subscribe to our newsletter today. :)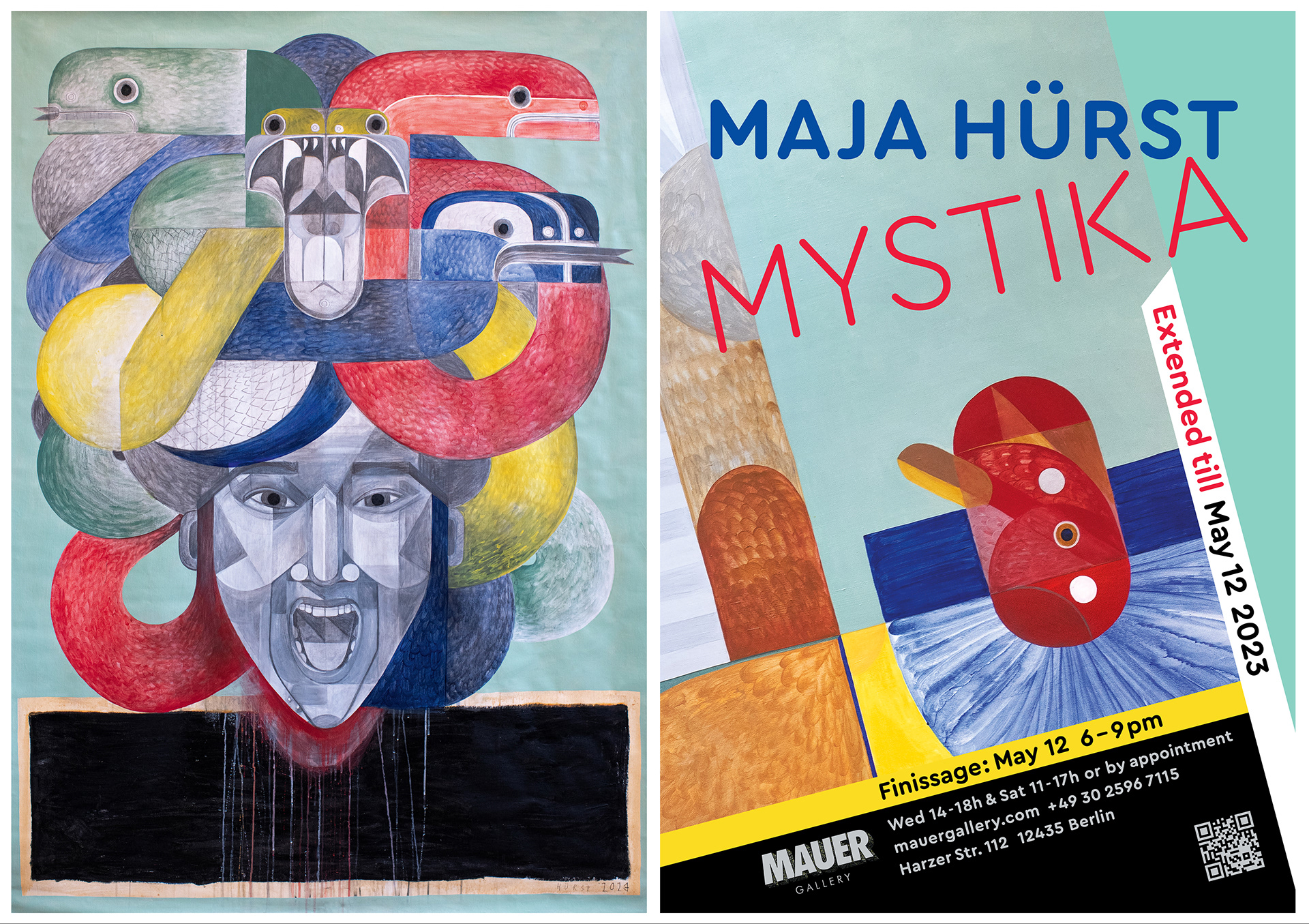 March 16th - Mai 12th 2023
We have great news for all art enthusiasts! Due to popular demand and the overwhelming response we've received, the Mauer Gallery is delighted to announce the extension of the enthralling Mystika Exhibition until May 12th.

Don't miss this fantastic opportunity to explore the captivating world of
Maja Hürst
and experience the creative brilliance showcased in this collection. The exhibition features a remarkable range of works, each piece drawing you into a realm of wonder.
Visit the Mauer Gallery before May 12th to immerse yourself in the magic of Mystika.
We look forward to sharing these extraordinary art pieces with you!
The gallery welcomes you every
Wednesday 2pm- 6pm and Saturday 11am-5pm.
Maja Hürst
is a visual artist whose work explores questions at the intersection of climate crisis, biodiversity, technology, and tradition.
She has been pursuing this visual exploration since 2003, and her focus on emancipation movements that arise from these interfaces, as well as her preoccupation with moments of connection in everyday life, serve as significant inspirations for her work.
In Maja's paintings, animals are brought to life with a unique and expressive style that captures the essence of her vision, exploring themes of soul and spirit in a way that is both captivating and thought-provoking.
Julia Gaudard: ZusamMen II
We are hrilled to look back on our past exhibition.
 "Zusammen II" by Julia Gaudard, which ran from May 7th to June 11th, 2022. The exhibition showcased Gaudard's incredible project, "Les tableaux amoureux", the continuation of her project Zusammen.
In this exhibition, Gaudard used wood as a canvas to create two huge formats that perfectly captured the magic of "Amore Fedeli" between two symbolic figures crystallised in their own dimension. Gaudard's remarkable work on color was magnified by the rich and generous texture of the wood, where two iconic faces, Orient and Occident, contemplated each other tirelessly.
At Mauer Gallery, we are dedicated to showcasing emerging artists who push the boundaries of contemporary and urban art. Gaudard's work perfectly embodied this mission and we were honoured to present 11 original artworks by the artist during the exhibition.
We are thrilled to announce the arrival of "Kaluk, the five eared king dog" at our gallery. Created by the artist duo Ben&Julia, the project has been exhibited at the Gaité Lyrique in Paris and the Berlin Museo de Arte Contemporáneo in Monterrey before returning to its native city of Berlin for display.
The exhibition immerses visitors of all ages into a civilization from another time, where chimera characters fight for their survival and that of the planet. The intricate design of the characters, their colors, and plastic composition, all come together to create a world full of magic and mysteries.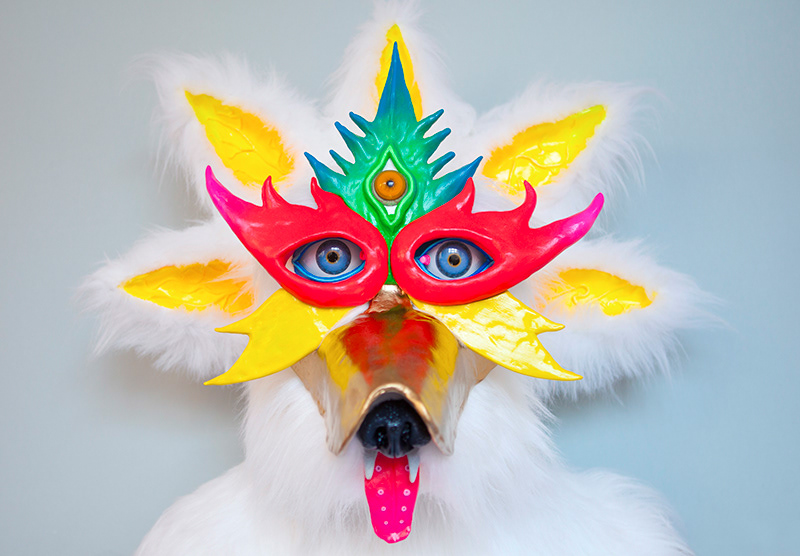 We are excited to announce the opening of "Mauer Gallery" in the heart of Neukölln, Berlin. Our gallery is dedicated to celebrating the vibrant street art culture of the city through neo muralism and Kidult art.
Our recent exhibition "Milestone" marked the 10-year anniversary of Ben&Julia in Berlin and showcased their stunning paintings and collages on canvas.

We are thrilled to provide a space for emerging artists to display their work and engage with the community in a meaningful way.
x Ben&Julia